!-- --> <-->







Some Interesting Links

Merriam Webster Dictionary-Thesaurus


Click on the flag for some U.S. history.





This is my Home Page so far.
I made it in remembrance of my mother

Agnes (Keefe) Diamantopoulos

That's her below on my daughter Diane's Wedding Day, August 19,1989.

Click on the picture directly below for an Irish medley (w/lyrics) sequenced by Barry Taylor.






Agnes Theresa Keefe

09-17-12
12-23-95

Lowell, Mass.


Song Title
"An Emigrant's Daughter"
By
Barry Taylor

If you click on the picture directly above, you'll see the lyrics and learn of Mr. Taylor's reason for writing this song.

I chose this tune because my maternal grandmother came here from Ireland around the turn of the century and it made me think of the hardships she must have had to endure.




Do you have a curious mind?
Click below.

"Follow me for some Irish music!"

And after the Irish songs, try some...


If you want to try a really great recipe, click on the image.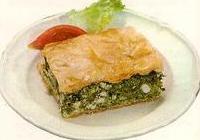 Click on the leprechaun for some Irish history.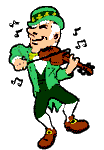 Click on Zorba and his fellow dancers for some Greek history.





The following MIDI songs, with the exception of the first two, are French Canadian tunes sequenced by Barry Taylor. If you click on his name you'll be taken to his Canadian Tunes site, where you can find the lyrics to many of his songs.

I chose these for my brother-in-law,

Before you have your next B-B-Q, click below on
"Crazy Angus"



Thanks for stopping by.



Somebody!. . . Anybody!. . . Please!. . .

Sign My Guestbook


View My Guestbook

(Sorry I had to

beg like that).